My Blog
Posts for tag: Sedation Dentistry
By Parmer Oaks Dental Care
May 02, 2018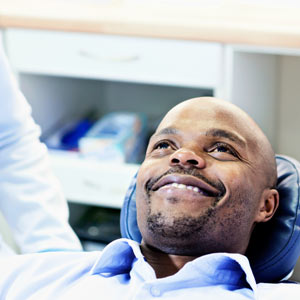 Although dental visits are routine for most people, it's a different experience for a few. About one in ten adults have high anxiety or fear of going to the dentist and may avoid it altogether—even when they have an acute situation.
If you're one of those with dental visit anxiety there's good news—we may be able to help you relax and have a more positive experience. Here are 3 things you need to know about reducing your anxiety at the dental office.
It starts with the dentist. While every patient deserves a compassionate, understanding dentist, it's especially so if you suffer from dental visit anxiety. Having someone who will listen to your concerns in a non-judgmental way is the first step toward feeling more comfortable in the dentist's chair. It also takes a sensitive practitioner to work with you on the best strategy for relaxation.
Relaxation often begins before your visit. There are various degrees of sedation (which isn't the same as anesthesia—those methods block pain) depending on your level of anxiety. If you experience mild to moderate nervousness, an oral sedative an hour or so before your appointment could take the edge off and help you relax. Oral sedatives are also mild enough for use with other forms of sedation like nitrous oxide gas, and with local anesthesia.
High anxiety may require deeper sedation. If your level of anxiety is greater, however, we may recommend IV sedation to induce a much more relaxed state. The sedation drugs are delivered directly into your blood stream through a small needle inserted into a vein. Although you're not unconscious as with general anesthesia, we can place you into a "semi-awake" state of reduced anxiety. The drugs used may also have an amnesiac effect so you won't remember details about the procedure. This can help reinforce positive feelings about your visit and help reduce future anxiety.
If you're anxious about dental visits, make an appointment with us to discuss your concerns. We're sure we can work out a strategy to reduce your anxiety so you can receive the dental care you need.
If you would like more information on sedation therapy, please contact us or schedule an appointment for a consultation. You can also learn more about this topic by reading the Dear Doctor magazine article "IV Sedation in Dentistry."
By Parmer Oaks Dental Care
March 01, 2018
Find out how we could make your next dental visit a relaxing and stress-free experience.
Does the idea of coming in for a routine dental cleaning give you the chills? Does your smile desperately need dental care but you're too scared to visit the dentist? These fears are all too real for many people. If you are someone dealing with some degree of dental anxiety, do not worry. Our Cedar Park, TX, family dentist, Dr. Jason Dyson, is here to tell you how sedation dentistry could help you.
Whether you need to undergo root canal therapy, you want to get dental veneers to improve your smile or you just need to get your teeth cleaned, we know that visiting the dentist can sometimes be a little inconvenient. But for others, it can be downright scary. If the latter sounds like you, then sedation dentistry could ease your nerves during your next dental procedure.
Sedation dentistry provides our patients who battle dental phobias with the ability to reduce their anxieties and to get the dental care they need to maintain a healthy smile. Sedation dentistry offers a variety of benefits. On top of reducing your anxiety (which we know is a major benefit), it can also reduce gag reflex. If you are someone who finds they have a sensitive gag reflex and fears even getting a dental cleaning, then sedation might be the best option for you. With the patient relaxed we can also focus all of our attention on your treatment, often completing the procedure in a shorter period of time.
Here in Cedar Park, our dentist uses oral sedation to help relax and calm you. Oral sedation comes in the form of a small pill, which you will take about a half an hour to one hour prior to your procedure. We can also control the intensity of the sedation's effects by the strength of the oral medication we prescribe.
Oral sedation is often an anti-anxiety medication like Valium. While it won't put you to sleep, some patients do feel groggy and some even doze off during the procedure. Since the effects of oral sedation can last for several hours, it's important that you have someone who can take you home after your procedure.
Don't bite your nails off thinking about your next dental appointment. Getting sedation dentistry in Cedar Park, TX, could be all you need to stay calm while getting the dental care your smile deserves. Call Parmer Oaks Dental Care today to learn more.
By Parmer Oaks Dental Care
April 23, 2015
Fear of the dentist shouldn't ever stop you from getting cleanings and important dental treatments that can save your teeth. Thanks to modern sedation dentistry offered by Dr. Jason W. Dyson of Parmer Oaks Dental, you can leave your anxiety at the door and have your dental problems resolved in a comfortable atmosphere. Learn more about the sedation options available at his popular family dentist office in Cedar Park, TX.

Dental Phobia Is Real
Some people think that dental anxiety is just a mild fear of going to the dentist that can easily be overcome, but it could actually be a serious problem. Dental phobia prevents millions of Americans from visiting the dentist every year. The anxiety sometimes begins in childhood, from a past negative experience or as a by-product of general anxiety. It's problematic because reluctance to see the dentist for years can lead to problems eating, talking and socializing.

Dental Sedation Options
Dr. Dyson offers oral sedation in the form of a pill that relieves your anxiety and may prevent you from remembering most of the procedure even though you're awake. He will consult you about these options to help you make an informed decision in advance of your dental procedure.

What Sedation Is Right for You?
The goal of sedation is to ensure that you have the maximum level of comfort, while also keeping your specific needs in mind. The type of sedation that will be right for you depends on the type of procedure you need, your level of anxiety, your medical history and any medications you may be taking.

Consult Your Family Dentist
You have one less thing to worry about when you go to the dentist thanks to the various sedation options available at Parmer Oaks Dental. Call Dr. Dyson at (512) 528-8900 today to schedule an initial consultation appointment at his Cedar Park TX location.