My Blog
Posts for: June, 2019
By Parmer Oaks Dental Care
June 17, 2019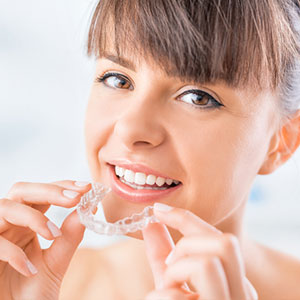 Teeth whitening or bleaching is one of the most affordable and least invasive ways of improving your smile. Although the effect fades with time, whitening can make dull and dingy teeth more attractive in short order.
Teeth whitening is also unique among cosmetic dental procedures in that you can do it yourself at home. While professional bleaching solutions are stronger and capable of greater brightness and longevity, you can still achieve good results with a DIY kit.
If you decide to whiten at home, though, there are a few things to keep mind for a desirable and safe outcome. Here are 3 tips for successful DIY teeth whitening.
Follow the directions. It's not a good idea, both for a successful and safe outcome, to stray away from a kit manufacturer's recommended directions. FDA-approved home kits usually contain 10% or less of carbamide peroxide (one of the more common bleaching agents). That may not seem very strong but it's adequate within the recommended time it remains on your teeth to achieve an effective whitening effect. Exceeding those directions could permanently damage your tooth enamel.
Make sure a home kit will work on your staining. Home whitening kits only affect outer staining on tooth enamel. But dental discoloration can also arise from inside a tooth, often because of trauma, tetracycline use, or as a side effect of a root canal treatment. This kind of internal staining requires a special procedure usually performed by an endodontist to reduce it. So, see your dentist first to make sure your teeth are healthy enough for whitening and that a home kit will work for you.
Get your dentist's advice on home kits. There are a number of whitening applications on the market you can choose, so ask your dentist for recommendations. They can also give you some helpful tips on the whitening process to ensure you'll be safe and successful in your efforts.
Here's a couple of other things to remember to enhance your teeth whitening experience: whether you whiten your teeth at home or with the dentist, be sure you continue to care for your teeth with daily brushing and flossing. And, if you limit your consumption of foods and beverages known to stain teeth, you'll help extend the duration of your brighter smile.
If you would like more information on teeth whitening procedures, please contact us or schedule an appointment for a consultation. You can also learn more about this topic by reading the Dear Doctor magazine article "Tooth Whitening Safety Tips."
By Parmer Oaks Dental Care
June 07, 2019
Each year, the National Safety Council recognizes June as National Safety Month. It's the perfect time to focus on safety: With summer temperatures heating up, so do sports and outdoor activities—and, unfortunately, the risk of accidents. As the old Boy Scout motto goes, everyone should "be prepared." And while that means watching out for sunburn, poison ivy or traveling hazards, it also means being alert for potential tooth injuries.
Even during casual recreational sports, an unintentional hit to the face or jaw could chip, move or, worse yet, knock a tooth out completely. As with any other aspect of safety, prevention should be at the top of your list when it comes to dental injuries. In that regard, anyone involved in a contact sport or other high-risk activity should wear a mouthguard. This device absorbs much of the force generated during a hard impact to the face or jaw that might otherwise affect the teeth.
Mouthguards fall into two basic categories. The first are retail guards available at sporting goods stores and many pharmacies, most commonly "boil and bite" guards. They're so named because a wearer first softens them with very hot water and then bites down on them to personalize their fit. Once cooled, the mouthguard will maintain its shape. While reducing the severity of impact injuries, these retail mouthguards can be bulky and uncomfortable to wear.
The second category, a custom mouthguard created by a dentist, offers a sleeker, more comfortable fit. These guards are based on a direct impression of the wearer's mouth that we take at the dental office. Although any mouthguard is better than no mouthguard, a 2018 study confirmed that custom-made mouthguards from the dental office perform better than the kind bought in a drug store or sporting goods store.
Summer is prime time for creating cherished family memories. With a little dental injury prevention knowledge, you can help make sure those summer memories are happy ones. If you would like more information about dental injury prevention and treatment, please contact us or schedule an appointment for a consultation. To learn more, read the Dear Doctor magazine articles "Athletic Mouthguards" and "Dental Injuries: Field-Side Pocket Guide."