My Blog
Posts for: September, 2018
By Parmer Oaks Dental Care
September 20, 2018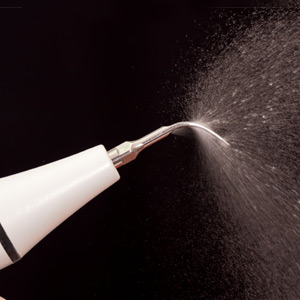 Undergoing regular dental cleanings is an essential part of periodontal (gum) disease prevention. While a daily habit of brushing and flossing cleans bacterial plaque from most tooth surfaces, it's difficult to remove from places your brush or floss can't access well. That, as well as hardened plaque deposits known as calculus, must be removed by a hygienist or dentist with a technique known as scaling.
Scaling is traditionally performed manually using specialized hand instruments known as scalers. Although hand scalers are quite effective, they must be used carefully to avoid damage to gum tissue or, during deeper cleaning known as root planing, the tooth roots. A different method for plaque removal known as ultrasonic scaling has grown in popularity as an alternative to manual scaling.
Ultrasonic scaling uses equipment emitting vibrational energy that crushes and loosens plaque and calculus, and disrupts growing bacterial colonies in biofilm. Plaque particles are then washed away using water irrigation. The most recent models of ultrasonic scalers have matched the effectiveness of hand scaling in removing plaque and calculus in shallow gum pockets, and surpassed the manual technique in cleaning out pockets greater than 4 mm. In experienced hands, they're kinder to tooth structure and other tissues. Water irrigation also improves healing by removing bacteria and scaling by-products, which also makes the area easier to view by the hygienist.
On the other hand, any type of power scaler must be used with caution with patients who have pacemakers, and are not recommended for those with hypersensitive teeth or teeth that are in the early stages of de-mineralization. The technique may also produce an aerosol of finely misted particles (with possible contamination) that requires added measures to contain them.
For most patients, though, ultrasonic scalers are an effective tool for plaque and calculus removal. As ultrasonic devices continue to evolve, patients will ultimately benefit from greater comfort and reduced treatment times.
If you would like more information on plaque removal with ultrasonic scalers, please contact us or schedule an appointment for a consultation. You can also learn more about this topic by reading the Dear Doctor magazine article "Dental Cleanings Using Ultrasonic Scalers."
By Parmer Oaks Dental Care
September 10, 2018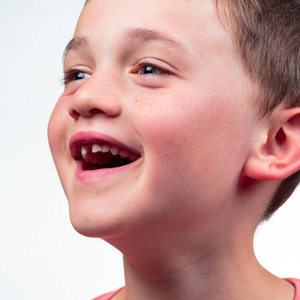 We breathe every moment of every day and we're hardly aware of it most of the time. But if you take the time to focus, you'll find two possible pathways for your breath: through the nose or through the mouth.
While either pathway provides the air exchange needed to live, nose breathing offers better health benefits. Air passes through the nasal passages, which filter out many harmful particles and allergens. The mucous membranes in the nose also humidify the air and help produce heart-friendly nitric oxide.
Nose breathing also plays a role in your child's facial and jaw development: the tongue rests on the roof of the mouth (the palate) and becomes a kind of mold around which the developing upper jaw can form. With chronic mouth breathing, however, the tongue rests just behind the lower teeth, depriving the upper jaw of its normal support. This could result in the development of a poor bite (malocclusion).
To avoid this and other undesirable outcomes, you should have your child examined if you notice them breathing mostly through the mouth, particularly at rest. Since chronic mouth breathing usually occurs because of an anatomical obstruction making nose breathing more difficult, it's usually best to see a physician or an ear, nose and throat (ENT) specialist first for evaluation and treatment.
It's also a good idea to obtain an orthodontic evaluation of any effects on their bite development, such as the upper jaw growing too narrowly. If caught early enough, an orthodontist can correct this with a palatal expander, a device that exerts gradual outward pressure on the jaw and stimulating it to grow wider.
Another bite problem associated with chronic mouth breathing is misalignment of the jaws when closed. An orthodontist can address this with a set of removable plates worn in the mouth. As the jaws work the angled plates force the lower jaw forward, thus encouraging it to grow in the direction that best aligns with the upper jaw.
Any efforts to correct a child's breathing habits can pay great dividends in their overall health. It could likewise head off possible bite problems that can be both extensive and costly to treat in the future.
If you would like more information on promoting oral health in your child, please contact us or schedule an appointment for a consultation.